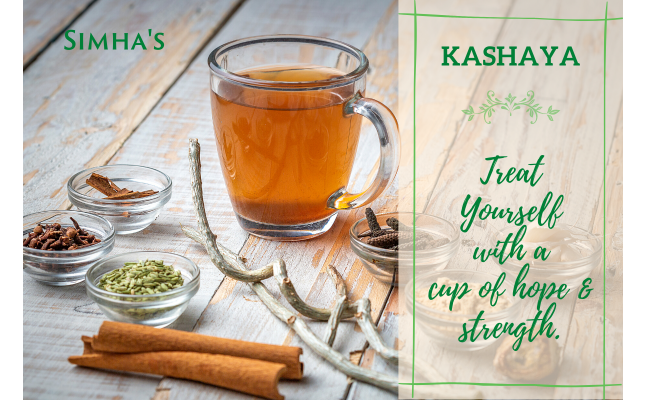 Kashaya—also known as Kadha, Herbal Tea, Herbal Decoction—is a tasty beverage that has been used for hundreds of years in India. It's centred at maintaining good health and fitness.
The powder is a ground mixture of 28 varieties of herbs and spices.
100% Natural - Healthy.
Organic - Use it with total peace of mind.
Doesn't contain caffeine - The best alternative to coffee or tea
Total relief from cough, cold, and itching in the throat
Method of preparation:
Heat a glass of milk or water.
Add a quarter-teaspoon of our Kashaya Powder.
Add some sugar — or jaggery — if you would like to.
Let it boil for about 5 seconds and take the vessel off the heat source.
Delicious, healthy Kashaya is now ready.
More details