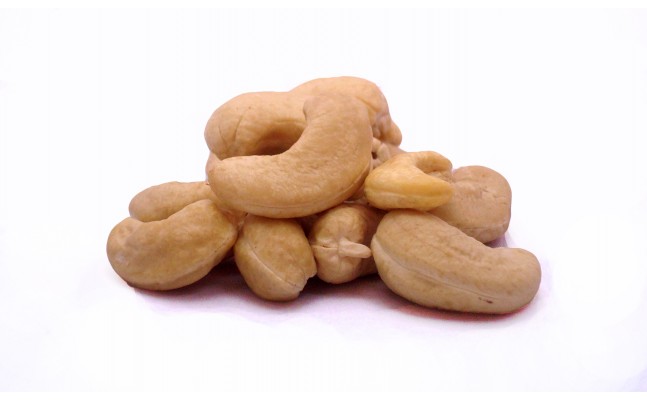 BENEFITS OF CONSUMING CASHEW NUTS:
Strengthens Bones – Rich presence of magnesium – which is as equally important as calcium – helps the bones gain strength.
Good for Nerves – By preventing calcium from rushing into nerve cells and activating them, magnesium keeps our nerves relaxed and thereby our blood vessels and muscles too.
Hair and Skin Health – Copper-containing enzyme, tyrosinase, converts tyrosine to melanin, which is the pigment that gives hair and skin their colours. Without tyrosinase, which is rich in cashew nuts, the potential of your body won't be completely utilized.
Control Your Weight – People who eat nuts twice a week are much less likely to gain weight than those who rarely eat nuts.
WHAT CAN YOU DO WITH CASHEW NUTS?
It can be consumed directly
You can make Kaju burfi at home – it's one of the most favourite sweets.
Adding cashew nuts, fried in ghee, along with some cardamom into payasam (aka Kheer) literally "upgrades" the taste and flavour to a new level
A thin coat of salt and spice will make it a delicious time-pass snack
... Many more recipes.
Note: To make sure you are getting most out of the cashew nuts and avoid any adverse effects, we offer the best cashew nuts available. Here are some reasons to buy the cashew nuts from us:
100% Natual - Free from preservatives.
Completely Organic – "Absolutely free from Endosufan or any toxic pesticides"
Grown in the South-Western coastal region of India
High Quality
Very Tasty
More details