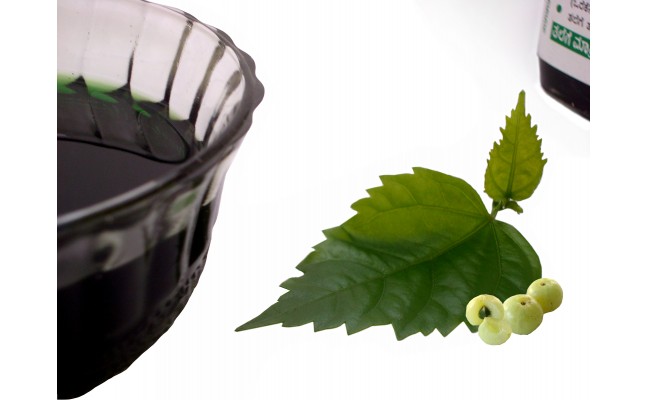 Net Masurement: 750ml
WHAT'S AMLA HAIR OIL?
Our amla hair oil is produced by boiling, baking and distilling five different leaves along with Indian Gooseberry (amla), with coconut oil as base. So you won't need to add extra coconut oil to it.
MAJOR BENEFITS:
Reduces hair fall within just 2 months – and gets you rid of it on regular use afterwards!
Redemption from one-sided headache.
Stops eye irritation due to heat.
Helps you sleep very well.
Get rid of the heavy feeling in the head.
Helps your hairs grow long.
Gives your hair strength, so that it won't split up anymore.
This is the last natural solution you would look at to stop any new hairs turning white.
Turn your hairs into the softest and enviable in your circle of friends.
Please note that we would like to admit that this amla hair oil would not work in the following circumstances.
If you're trying to stop the hereditary hair fall (inherited from your ancestors). This property has already been defined in the gene and cannot be stopped without mutating it – which is extremely dangerous, even in case it is possible.
If you're trying to turn white hairs into black. But you can still stop more hair turning white in the future: future is in your hand.
If the hairs fall and/or turn white due to ageing. Beyond these three circumstances, most of all of our customers have got the best possible results. It won't take much to give it a try.
IMPORTANT:
We do not recommend this product to the people with sinus-related problems, because of its cooling nature. If you don't have a sinus-related problem, then it's a wonderful product.
More details