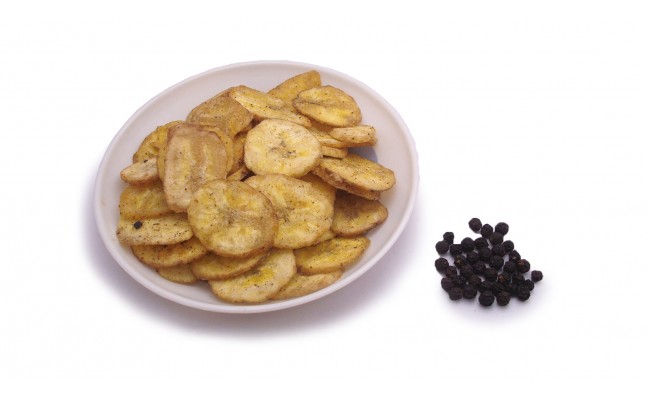 CHOOSE FROM THREE DIFFERENT FLAVOURS:
Red Chilli + Salt
Pepper + Salt (this)
Plain Salt
Delight with the malnad style munchy Banana chips available in freshly ground peppered flavour, luscious red chilly flavour, or even only in the Just Salted form. Available in and suitable for all seasons.
About Product:
Made of Karibaale, a premium quality banana for chips
Fried in refined sunflower oil, so it stays crispy for up to 2 months if kept in air-tight container
No artificial flavours used
No chemical preservatives used
Locally made
Made with high quality locally grown pepper
NOTE: Each packet contains 250 grams of banana chips. Based on the quantity you choose, we will send in the multiple of this value. So please feel free to combine different flavours in the order, if you want.
More details